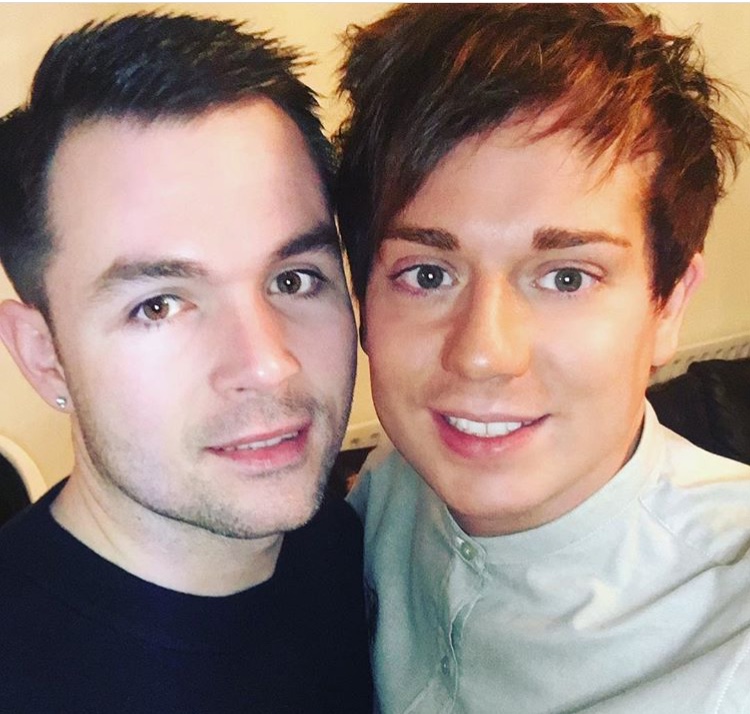 Chapter 7 – Inside Leg Measurements Please
Here we go, stage one of the adoption process has now begun and we are eagerly waiting for our very own social worker to arrive. It's now that the real work starts, or at least that is what we are expecting from the upcoming regular meetings over the coming weeks and months. Once again, we have blitzed the entire house beyond any normal standard of lived in, in fact it was cleaner this time than we have ever had it before. Obviously, we think this is going to make an amazing first impression and score some extra marks, along with the posh Marks and Spencer's and fruit should she be one of those real health kick people. We are quite anxious as this was going to be some actual one to one time with one of the Social Workers that we met at the first visit and thank goodness it is the one who was also a dog lover.
The doorbell rang which of course sent Nutter crazy, good start but we opened the door to be greeted by Sue, who we remembered as being really lovely on the initial visit, but you never know, this may have just been a ploy. She smiled and said it was lovely to be back, with a beaming smile and look of excitement which certainly made us feel relaxed. We quickly let Nutter do his usual bouncy thing and then ushered him off to his bed with some treats to keep him occupied for the week, let alone the hour or so we wanted him to remain calm. Rich made the tea, as he is the tea making master as he would say himself with his 'you must put the tea bag and water in first, followed by the milk and remove the tea bag before adding sugar'. He claims to know if you have made it in any other way, so usually let him get on with it. No sooner than we could offer a biscuit, out pops what looked like a mountain of paperwork. Sue goes on to explain that these forms are very important and will be used to make their decision of whether to progress us onto stage 2. Sue used the term 'these forms and meetings are what I am going to use, to get to know you'. I mean wow, this list is extensive and includes DBS forms, personal references, financial reports, accommodation forms, health and safety checks, medical request, childcare experience and a chronological list all previous addresses and employment since leaving school. Feels like we are applying to be in the army, but hey we understand why this is all so important. We took the forms and made it clear we were up for the challenge, knowing that Rich would probably try and get them all completed tonight. We felt somewhat pleased with how little there seemed to be, but of course we have jumped the gun as usual and Sue then pulls out another massive pile of forms, which she described as our homework and that this will be the first batch of many. So, the idea of Rich completing it all tonight is now well and truly out of the window. I mean there was no chance of completing all the sections about our own childhood experiences, or how we dealt with our school life and explaining our identities. It was now that we realised very quickly that this was going to be intense and thought to myself 'this is actually crazy' but politely smiled and said "oh wow this will be fun".
Once the paperwork was dished out, we then took Sue on the grand tour of our house and garden, showcasing just how clean it was and acting as if this is totally normal and pretending that Rich doesn't always leave his damp towels on the bed every day. It seemed that she wasn't really interested in how clean it was or the fact it smelt lovely, but only worried about the layout and that nothing was unsafe. It felt more like an estate agent was valuing our house and we silently followed her around giving her the tour, waiting for our estimate but she simply wasn't giving anything away. I mean we have just completed a two-story extension to a high standard, so surely, she cannot think there is anything wrong with this place or can she. It seemed like with a couple of minutes, Sue says "All done, perfect home for a family" and then smirked at us to say, "but you do realise your house will never be this clean again and it certainly needs child proofing". We looked at each other pretending we were happy with that, but really thinking 'oh my god, as soon as she leaves, we will be on Amazon buying everything we can so it's here before she comes back'. Only slightly getting ahead of ourselves but this is normal with Lew, he cannot think of an issue without already having bought the stuff to solve it, forgetting to even ask what the issue really is.
We then arranged the next two months' worth of meetings, which were instructed in a non-negotiable manner so we mainly arranged them on my day off so it was Richard who would struggle with this. We are sure that this was a bit of a test of your flexible and how much effort you would really make to ensure you were available, as obviously that is what we would have to do if we do eventually get through the process. Lew doesn't work on Thursdays, so this was the weekly day we decided and the calendar was filled. Again, thinking to ourselves 'wow this is going to be strict and school like' and Rich doesn't really cope well with stuff he isn't in control of, but together we will support each other like we do with everything to ensure we get our happy ever after.
Before we knew it two hours had flown by and Sue was starting to pack up her things whilst explaining that in our second official meeting next week, we will talk about the type of children we want to adopt, as we have made it clear we want to adopt a sibling group of two and that we should talk about what this looks like in our ideal scenario. On her way out, she very cheekily gave us another pile of papers and thank goodness this time a lot smaller, but this time filled with book titles for reading material and youtube links about adoption.
We showed Sue out and was given a hug, which made us feel like this would be a personal journey and that we had already built a nice bond with her which was so reassuring for us. I think she seemed happy to start the stage one process with us, we waved and closed the door. I turn around to give Rich a bit of a hug, but of course he was already going through the personal parts of our homework as she called it. Rich went on to jokily say "I mean the only thing they don't want to know is our inside leg measurements". We then had a little chat about how we already think Sue is lovely and like one of your Mum's best friends that you could easily chat to and more importantly she didn't once say anything negative about us being a 'same sex couple' as she called it. Richards management head was switched on and we started to plan the forms, slightly overwhelming but also very very exciting as we are now another small step closer to being Daddies.