What's Next for Two Dads in London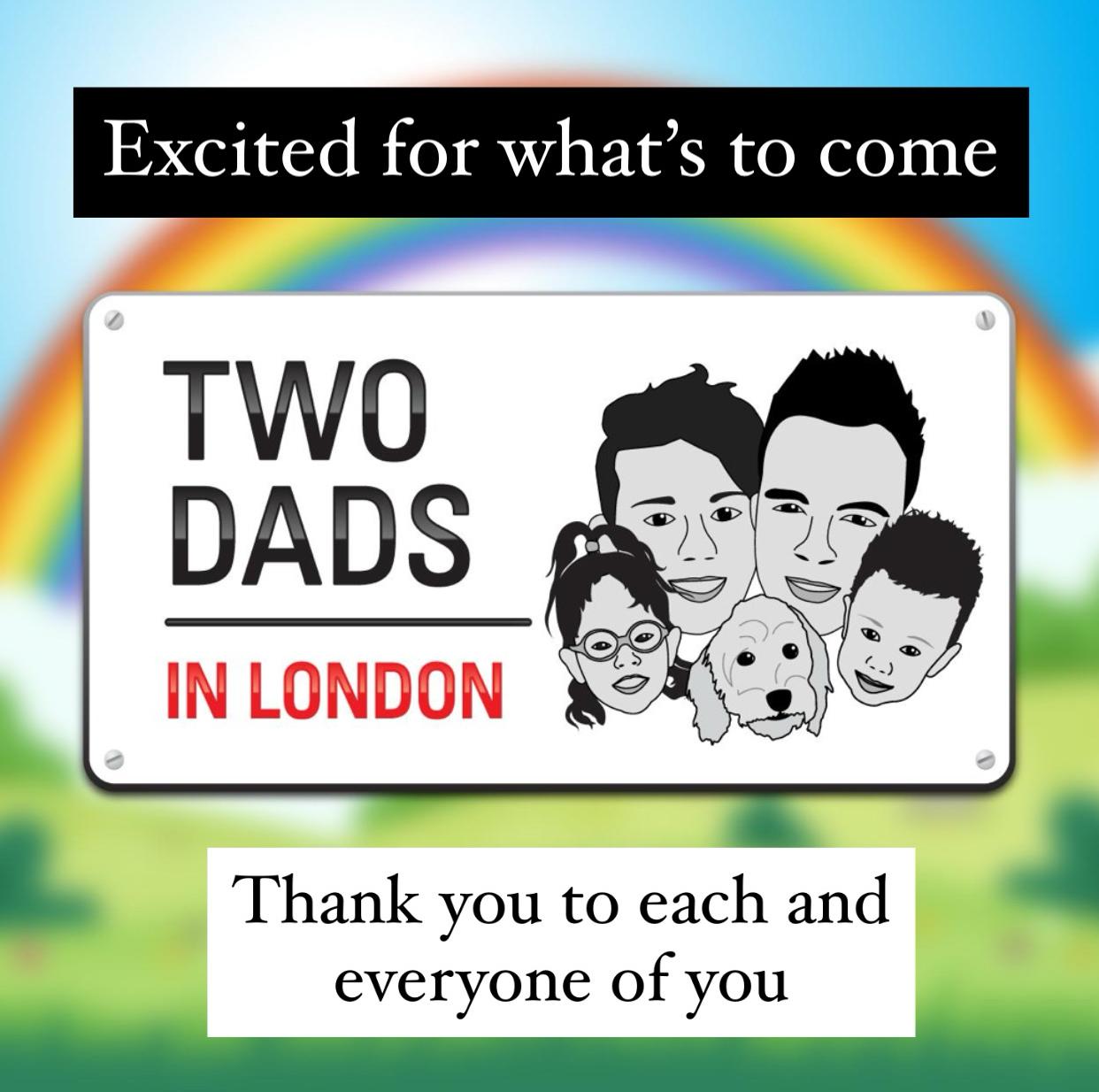 Firstly, we just want to say, that the fact we are even writing this blog about what's next for Two Dads in London, is actually crazy! There is no way that just over a year and a half ago, did we think that we would be in the position we are now, with so many amazing followers and one of the best support networks that you could ever ask for. But, thanks to you lot, that is exactly where we are, so we need to start this blog with a massive THANK YOU.
We now feel that it's time to try and move things on a little and try go to the next level, while ensuring that we remain completely true to what we believe in and as a lot of you always ask, to not change in the process and we can promise that is something we certainly don't plan on doing. You will not be getting rid of the coffee dances, the odd morning dance here and there, and of course the much-loved mortgage Rich "moooorrtttgggaaagggesss" I know you will all be reading that bit just how I am in my head while typing and laughing to myself.
The first thing we want to let you all know is that part of our plans is to start to work with some brands on specific adverts and campaigns, but will only ever be brands that we genuinely use, believe in or want to support. Since starting the whole Two Dads in London thing, we have had hundreds of offers to work on adverts and campaigns but never felt like we were in the position to do them, without completely changing the look and feel of our account.
We really wanted to understand ourselves what Two Dads in London was all about, and also because we were being offered work and free gifts left right and centre from brands that we either had never heard of before or wouldn't genuinely buy and use the products ourselves. Something we wouldn't ever want to share with our own followers, is something that we do not actually believe in.
The exciting part to all of this, is that we do already have some work going on for a couple of brands and it's very us and the brands really do match with what we represent, so we are hoping that you will all really enjoy the content that we have created and will still be creating over the coming weeks, so keep a look out.
We have also made the conscious decision to not just be the next #gifted account receiving gift after gift, as much as it can be very hard to resist sometimes. We do completely understand why people do it and we really support those accounts that do, but we just do not feel it is for us at the moment. It would feel like we were parading lots of free gifts and wouldn't be very fun to watch. Unless of course there is a huge benefit to you all as part of a gifting exercise, just like when we have been gifted a holiday in the past, in return for blogging about it and then getting to give you all the chance to win a free trip too. So, we have decided to continue with this approach and where things are being offered to us for free, if there isn't anything in it for you all, then we will continue to turn them down.
Now onto YOUTUBE, I have put this in capital letters as so many people are always asking us to create our own channel and the honest answer about why we haven't done it yet, is that we just haven't had the time or right skills to be able to do it. You should all know by now, that if we do something, we like to do it properly. BUT we do now have plans for the start of 2021 to release our own channel and have so many great ideas for videos and content to be created. It's going to be another watch this space really, which we do know can be annoying sometimes, but at least you now know that it will be happening and January 2021 really isn't that far away.
We are both so looking forward to something we have planned for the end of the year and are completely trying our hardest not to slip up about it, but for now we will just say that it is going to be absolutely huge and something you will really not want to miss and it's not just the return of Lew the Naughty Elf, which of course we can confirm will be happening on the 1st December.
Finally, we just wanted to say thanks for taking the time to read a little about what we think is happening next for the Two Dads in London Family. We always like to be completely upfront and honest about everything we are doing and as always welcome the feedback, thoughts and ideas from you all, because without you, we wouldn't have needed to even write this. It's a very exciting time for us though and we are really hoping that is going to give us a chance to expand what we do, how well we do it and hopefully keep you all enjoying following along with our crazy fun journey as a family.