Tattle – Read It or Not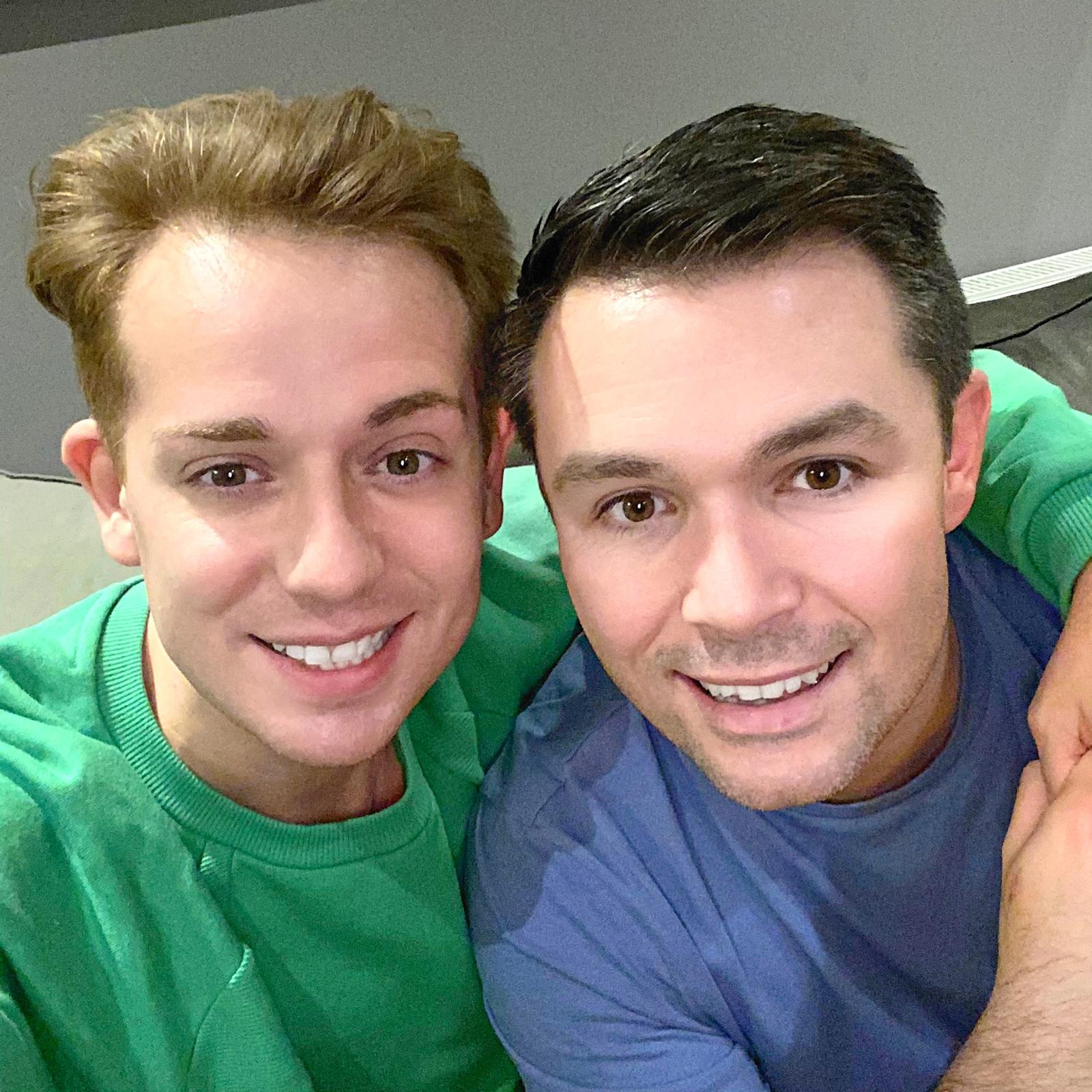 We have always known about the website that talks about social media accounts and was aware that we featured on it, but on the whole, it was mostly positive, so we didn't really pay much attention to it. Until recently when we were told by one of our followers about the potential risk to the boy's name being put out there on the site, which luckily turned out to be the wrong name, but still it was all very unnerving. On checking the site to make sure it wasn't the correct name, we did then stupidly read through all of the other comments about us, which have clearly taken a turn for the worse since we featured in our first brand collaboration. Even though we have made it clear that we will now be featuring now and then in well thought out partnerships, that we feel match our account and are interesting things that we feel our followers would want to hear about.
Unfortunately, it is now clear that due to working with brands we will have to pay for this by being featured more and more on tattle and unlike a lot of other Instagram accounts that seem to pretend that do not look at it or read it, we will openly admit that at the moment we cannot help ourselves and end up checking it regularly. It may eventually become too much to keep checking it, especially if it is just negative over and over again, but for the moment we will no doubt keep having a look. In all honesty, there is one comment that we agree with and will no doubt change our account positively to reflect their view, which is about the secrecy and stories that are all mysterious and not really telling you what we are up to. So, instead of doing these styles of stories anymore, we will simply complete the work and reveal properly when it is ready, as we both agree that it can be quite annoying watching stuff like that when we look at other accounts.
It's been nearly two years that we have been on Instagram and in that time we have honestly turned down so many advert opportunities and we continue to do so numerous times weekly, as we have never wanted to become another advert only account, as believe it or not we just do not have the time to complete the work and have our own jobs to worry about and a family life too. But, there will be occasions as we have said that we will work with specific brands that we do believe in and when we genuinely enjoy the product or service on offer, such as Tesco which is the supermarket we actually shop in weekly and felt the positive story about their Clubcard being able to save you money, was an important message to remind our followers about.
We are sure that a lot of people will have the opinion that we should just ignore the site completely and not acknowledge it at all, but for us that isn't going to work as we would then just be dealing with it in secret and we like to always remain open and honest about the things we have going on, both positive and negative, as we are always real on our account and what you see is what you get. We are a just two parents like any other out there, doing our best to have the most fun as possible with the kids, while also trying to educate and bring them up knowing right from wrong. We also want to point out clearly here, that we are not going at any of the tattle bloggers and are certainly not going to be branding them as trolls, because as we have said before, we know we are not always gong to be everyone's cup of tea and that is absolutely fine. I mean we all have different taste in music and we all love certain foods over others, so it is perfectly okay for some people to enjoy certain social media accounts too but we only ever ask that it be done in a kind way.
It does seem a little crazy to think that people would want to know the names of our kids so badly, that they actually come up with completely random names and convince themselves that they are true, based on the letters we have in our kitchen. The only thing we would like to ask these people who felt it was appropriate to try and expose their names, is whether they do actually understand what the potential implications are and could be. In reality there is a very tiny chance that it would have an affect on our lives or the kids, but there is also a very slim chance that it could have a detrimental impact on us and could lead to potential safeguarding concerns which I am sure that even the people on tattle that dislike us the most wouldn't want to happen, as we do have two very happy children who have a lot of difficult conversations to come in their lives and we would appreciate it if we could be left to decide on the best way to do that and not force us into these difficult situations sooner than we need.
The comments that are most recent that are focussed on greed and money felt harsh on us, but we can understand why people can easily put two and two together and come up with twenty-one, as we only share around three to four minutes of our daily lives with you each day. Since we started our Instagram, we have only actually worked on four adverts and if any of you think that would fund everything you have seen us do or have then you clearly don't know us well enough yet. Between us we have two full time jobs, we run a business and also put a lot of effort into our Instagram to hopefully brighten up a few people's day and continue to show that a two-dad family is just like any other family out there, simply built around love.
We will admit that we spend far too much money on holidays and going away with the kids, but neither of us really have any other hobbies, we don't smoke, we don't really drink very often and we aren't big gamblers but our tipple is going away with the kids and making the most of them while they are young and still think that their Dad's are cool. As let's face, before too long, they will be jetting off to Ibiza with their friends and we will not be invited and will be sat at home wishing they still wanted to come to Disney and be meeting the characters all over again.
The hot tub is also a funny one too, as in fact it cost us under a thousand pounds as it is a four year old model that Rich's business partner and best friends was getting rid of, as they were have some renovations done at home and wasn't getting enough use of anymore. It was going to be got rid of and they offered it to us for free, as long as we arranged the transport and took it off their hands quickly and of course we jumped at the chance. But it is flattering to think that people believe we would be paid this much money for the few adverts that we do, maybe we need to up the amount we charge for this stuff moving forward.
The building work and extension that we have been talking about on our page is a very expensive job and that is why it has taken us nearly two years to save up the money since moving in, to even be able to start the work. But you will also notice that it isn't going up in super speed, like we see with some other accounts when they are having building works done and that is because Rich's cousin is sorting all of the work for us in between his company's actual bigger jobs, to enable it to be done cheaper at family rates. We know and accept fully that it will take longer, as we only have a certain budget and this is the only way of achieving what we really want. We would obviously love to pay out thousands and thousands more to have it done really quick but the reality is that we cannot afford to do that and instead rely on our lovely family helping us out with mate's rates.
Round off the greed and money situation are the funny comments about our cars, as I am not sure what you all think we are driving around in but we actually both drive a Ford, not Porsches and Ferrari's although that would be nice. The car that we bought recently was actually a replacement for the Land Rover that we had, which was far more extravagant and expensive to run but we really aren't materialistic people and decided to go for a much more sensible option in a two-year-old Ford Kuga and we absolutely love it. To add the not materialistic bit, you should know that we actually used to live in a much bigger house with our own heated swimming pool, but it was too far away from our family and friends, so we sold it and moved back, as we would much rather be closer to our loved ones than feel like we have made it by having a house with a swimming pool. Obviously, there are times when we miss having the pool and the hot tub just isn't the same, but nothing can compare to being able to pop in to your Mum's, your Sister's, your Brother' and your friends whenever you want within a few minutes.
Now having set a few of the facts straight, it's time to talk a little about the mental wellbeing and emotional impact to reading about ourselves on sites like tattle. At first it was funny, then it felt weird and it can actually become a little upsetting and make you start to second guess everything, meaning you worry about who these people actually are and whether they are actually followers who engage with us but really just want to check what we are doing to then be able to tattle about it. The last few days have been really weird for us, as we have worked so hard to give something back through our ten days of prizes which we started to arrange back in September, but feel like it has been a little overshadowed by the comments on tattle about us.
To round things off, we probably will keep a check on tattle because we just will not be able to stop ourselves, although it would be brilliant if we could just completely block it out and never read it again. But, what we are going to do is agree to not acknowledge the site or the tattlers themselves anymore on any of our social media, as it brings negativity and that is not what we are about at all and we would also like to ask that those of you who do like us, do not bother to retaliate to any of their negatives as they are completely entitled to their opinion and we would hate for anyone to be falling out or having arguments over our Instagram account.
Instead, we are going to continue with the fun, the silly videos, the little snippets of our lives and the odd partnership when we see fit, of which we still have a couple of cool ones to come before Christmas and one of them is exactly what you all know we (well Lew) would love to be involved in. We will be continuing to put all of our energy into our family, giving the best possible lives we can to our beautiful children and enjoying the amazing support from all of the very lovely people that do like us, because social media has really given us one of the biggest and best support networks we could have ever asked for.
Thank you for reading, Rich and Lew x